Inman Recap of Coldwell Banker Rebranding Efforts
Read the Inman Recap of Coldwell Banker Rebranding Efforts
Inman reporter Jim Dalrymple II was onsite at Gen Blue to capture the excitement of Project North Star and our new logo reveal.
MAR 20, 2019
Inman reporter Jim Dalrymple II was onsite at Gen Blue to capture the excitement of Project North Star and our new logo reveal. Read his coverage of the rebranding efforts below from the full article, Coldwell CEO: Rebranding Efforts Not 'Out There For a Vote':
"Coldwell Banker is making its newly announced rebranding efforts 'transparent' and plans to solicit feedback from agents and brokers. But at the end of the day the new logo, more or less in its current form, is sticking around regardless of whether people like it, CEO Charlie Young indicated Tuesday.
'We're not putting it out there for a vote,' Young told Inman during a conversation in Las Vegas.
The new logo was unveiled Monday during Coldwell Banker's Gen Blue conference. It features a more square, vertically oriented design that is meant to look better on mobile devices along with a single star symbolizing Coldwell Banker's role in 'guiding us all home,' according to a company statement.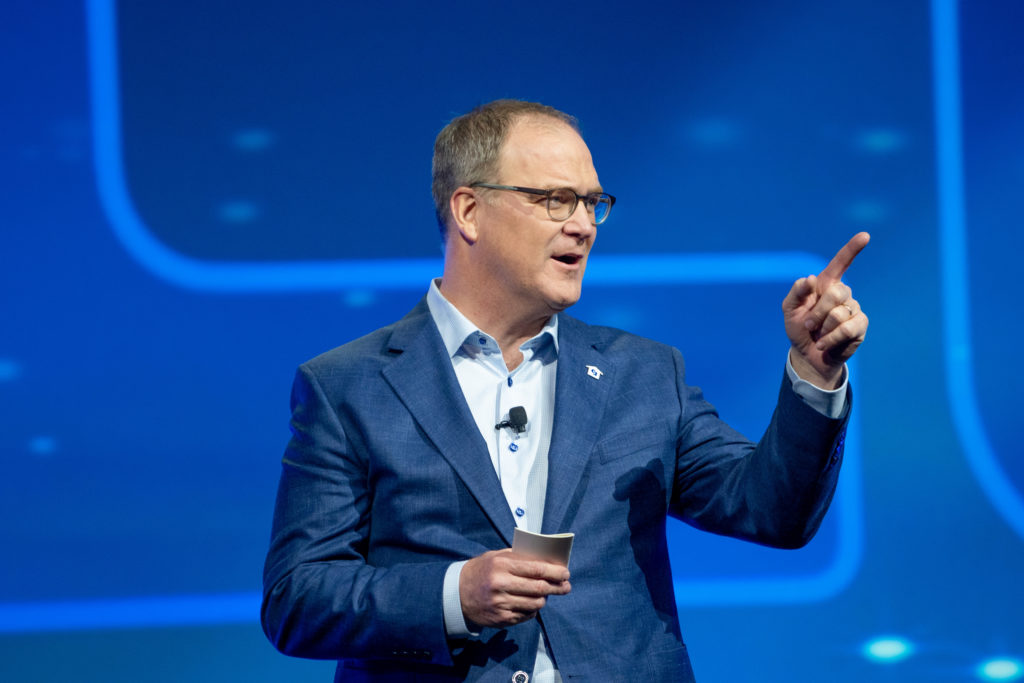 The reaction to the logo among attendees at the event in Las Vegas was positive, with a crowd of several thousand agents applauding and many telling Inman afterward that they liked the rebranding effort.
But responses were much less enthusiastic among observers online. 'Did they start a baseball team?' one person asked on Facebook. 'Looks like a communist flag,' another critic chimed in. 'Lose the star,' yet another person wrote, echoing a number of complaints about that particular element.
There were some positive responses as well, but the overall reaction observed by Inman across multiple Facebook forums tended to range from sarcasm to criticism.
However, Young — who has been involved in multiple previous real estate rebranding efforts — said he welcomes the discussion. Prior to rolling out the new logo, he anticipated that 'there would be somebody that would have a question about the star, or they didn't like the box.' And one of the more common comments, which is that the new logo looks like it belongs to a sports team, is actually a good thing, according to Young, because it hints at the wearability of the image.
'So when I hear a comment like that, that's not a bad thing,' he said.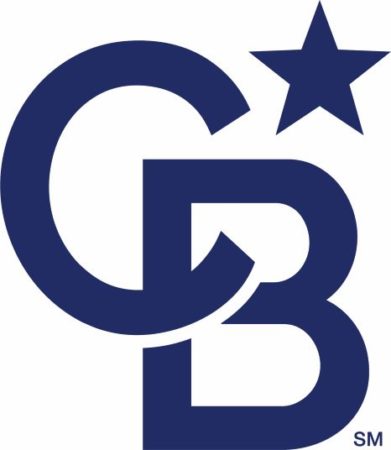 In any case, over the coming months Coldwell Banker will solicit feedback on its rebranding, which also includes a new mission statement and a 'recommitment' to the company's core values. During Monday's unveiling, that process was described as 'transparency,' meaning agents would be involved in the process and would have a chance to roll out the branding on their own timelines.
But Young's comments Tuesday suggest transparency has its limits. Asked how exactly the logo could change, he pointed to the kind of tweaks art directors might make, such as slightly adjusting the font color or the exact size of the star.
In other words, Coldwell Banker ultimately wants feedback on how the 'logo is applied,' Young said, and not whether or not it's worth using in the first place.
'This isn't a NAR situation where we're going to put a logo out there and see how people feel and say, 'oh we were kidding.' This is the direction we're headed in,' Young said.
That comment was a reference to the National Association of Realtors' rebranding efforts in 2018, when the trade advocacy organization decided to replace its decades old logo. At the time, NAR quickly faced fierce backlash and ultimately put its plans on ice.
Today, nearly a year later, NAR is still using the old, pre-rebranding version of its logo.
No such thing is going to happen at Coldwell Banker. In large part that probably has to do with the fact that, at least judging from the reaction in Las Vegas, many of the company's own agents do genuinely seem to like the new branding. But it's also due to the fact that Young and his team believe in the need to push their brand forward.
'We went into the project with a lot of seriousness,' he said, 'because you don't just at a whim change those things. But I feel very confident that we landed on a solution that will take us to the next chapter.'
Young went on to say that he expects the new logo to catch on quickly and assume the positive symbolic power that the old image at one time conveyed quickly because agents will drive the change.
'People will want it,' Young said. 'At the end of the day the sales associate is going to demand that they're using the new mark.'
And even if everyone is not immediately onboard with the changes, the conversation is at least a way to see how people are interacting with and feeling about the new imagery, Young said.
'Branding,' he added, 'is not for the faint of heart.'"
– Reporting by Jim Dalrymple II, Inman News
Athena SnowSenior Manager, Public Relations for Coldwell Banker Real Estate LLC. Grew up in south Florida as an avid Seminole fan and attended college in the mountains of North Carolina. Athena wanted to wake up in that city that doesn't sleep so headed to Madison Avenue to start her marketing career. Athena has worked for Coldwell Banker for 15 years where she can be found generating buzz about this awesome brand in every way possible. On any given day, she can be found crunching numbers to searching for amazing Coldwell Banker properties to serve up to the media for features. In her spare time, you can find her either digging up a new area in her yard for another flower bed or scouring Etsy for that next amazing handcrafted gem. She resides with the Bukowski of our generation (AKA her husband) and her cat (Jolene) in Atlanta, Ga.